I've been slacking on my DIYs around the blog, so I am challenging myself to share some simple DIYs with y'all that will make for great Christmas gifts throughout the rest of the holiday season :-). I'm such a sucker for a good bow!! Whether it be for my hair, around my neck, on my shoes, or on a sweater, I've always been a bow kind of girl. I started making bows sometime last year, and have made them for friends here and there, so I thought what better time to finally share how I make them than in my DIY 'Til Christmas series :-).
This simple DIY, which makes for a cute Christmas gift, for a friend, yourself, or a little girl in your life, can be a brooch, bow tie, or hair accessory! I usually do DIY tutorials by photos and steps, but I decided to do a video this go round (thanks those of you have gave your input on Instagram!). Recording a video DIY is certainly new to me, but I hope y'all will enjoy and actually give it a try!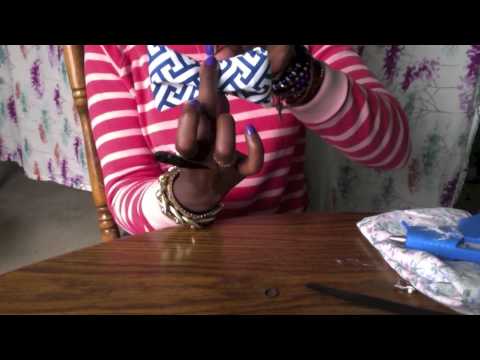 Simple huh? Are you a fan of bows? Are there people in your life who you think this simple DIY would make a good gift for? If you decide to give this DIY a try, I'd love to see pics!!