So back in March, I was perusing the web and saw this image, I think on Chescaleigh's blog.  After saving it on my computer, I randomly decided to try my hand at creating this hairstyle one Friday night.  Below is the end result!! 🙂
This week is only my third time wearing my hair in this plaited mohawk (the last time being back in May), and many of you have asked me about how I did it, so this weekend I decided to make a video tutorial, since I knew I wanted to wear a mohawk to a holiday party over the weekend.  I must warn you that it takes a while to do this hairstyle, which is why it is the only hairstyle that I don't take down for a few days.  With the help of video editing technology (which based on the blur, I apparently need to work on more, lol), I was able to make a tutorial that doesn't last forever, and that you will hopefully be able to use to create your own mohawk, regardless of hair type and texture!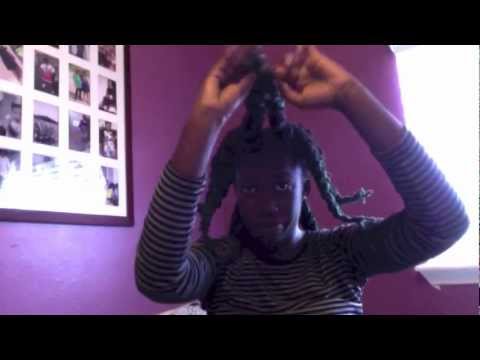 When I recorded and uploaded the video, it totally didn't look blurry like it does here, but I don't know how to fix it yet :-(.  Nonetheless, I hope you guys get the gist of it and give it a try :-).